We Want To Partner Together!
Grace Adventures wants to partner with your team to help them reach their full potential. We understand that teams are not just about training up superior athletes, but also about training a group of talented individuals to work together at the most effective level possible.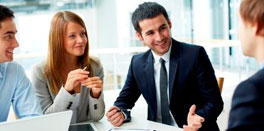 Our Mission
To offer intentional experiential programs that help create healthy team dynamics and inspire greater performance.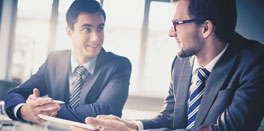 How We Do It
Through creative experiential programming on our campus and school campuses that meet your desired outcomes.
We Proudly Work With Grade Schools Through Universities Both Private And Public
No matter the level of athletic performance your athletes are at, to be successful in sports you need to harness the power of the team.
Our trained facilitators use the experiential philosophy of:
What: Experiencing the activity
So What: Taking what was learned and develop new insights
Now What: Understanding what was learned and applying it to everyday life
We use a progression of activities to build on our philosophy. Groups start doing ice breakers and cooperative activities, move into more intensive activities, called initiatives, and finish with a high adventure activity.
We offer programs for third graders through collegeiate level sports teams both on our campus and on yours!
Get your team away from their comfort zone and bring them to place where you can intentionally train, develop relationships, and remove distractions.
Our campus and surrounding area equip us to push your team physically and strengthen your team relationally.
Grace Adventures has:
Two Athletic Fields to Practice In
Collegiate Size Indoor Basketball Court
Indoor and Outdoor Volleyball Courts
Access to the Sand Dunes
Scenic Trails and Roads for Running
Meeting Rooms with A/V Support
Through sports you build into the lives of students. However, teaching, training, and coaching kids and young adults today is not easy, simple, or quick. There are pressures from schools, parents, and the media that can interfere with your student athletes performing their best.
Champions See Things Differently
GRIT stands for firmness of character, unconquerable spirit, perseverance, and courage. Grace Adventures wants to help you build those traits into your students.
Coaches Resources
Bring unity and align values to your whole athletic department through professional development by Grace Adventures.
We offer training to coaches to help better their teams, create a positve sports culture, how to give effective feedback, and develop healthy relationships.
Training for coaches and departments can happen on our campus or at your facility. Contact us to find out more!
Our 400 acre campus near the Silver Lake Sand Dunes is equipped to serve groups of 10-250 people.
Combining awesome activities, flexible meeting spaces, and a stellar team dedicated to your event's success, your group willl experience the difference of doing your retreat at Grace Adventures.
High Adventure
Indoor And Outdoor Climbing Tower
Indoor And Outdoor Ropes Course
Double Zipline
Dangle Duo
Flying Squirrel
Target Sports
Archery Range
Rifle Range
Laser Tag
Trap Shooting
Waterfront
Swimming on private lake
Kayaking/Canoeing
Blobbing
Battle Barge
Unique Activities
Horse and Cattle Activities
Sand Dune Hikes And Games
Facilitated Team-Building
Running Trails and Roads
Multiple Large Athletic Fields
Grace Adventures is a powerful experience. It's not something we can duplicate on our campus. Our coaching staff is able to observe the team and see a different side and a different personality in these young ladies and that's powerful for us.
I tell everyone who goes to camp or has a retreat to contact Grace Adventures.
Their facility and staff are the best
We had a fantastic experience, but an experience that we were new to. The people/staff at Grace went out of their way to ensure a great time!
We are already looking forward to going back next year.