School Programs To Enhance Learning
Take Your Classroom Outside And Engage Students Effectively
We Want To Partner Together!
As teachers and schools, your influence on students is tremendous. Our heart at Grace Adventures is to help equip students to be leaders, cooperative teammates, and compassionate citizens. Let us work together to create creative and fun experiences that enhance learning, foster healthy relationships, and accomplish your goals.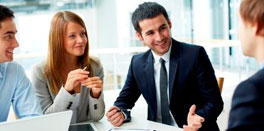 Our Mission
To offer intentional experiential programs that help create healthy relationships and enhance learning opportunites.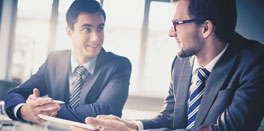 How We Do It
Through creative experiential programming on our campus and school campuses that meet your desired outcomes.
We Proudly Work With Grade Schools Through Universities Both Private And Public
School Camps
Take your learning outside with day and overnight camps for schools that combine fun, team-building, and education all into one.
Sports Teams
Get your team to perform its best through team-building and training at Grace Adventures or on your home court.
Create Positive Culture
Create positive culture in your school where each student understands their value, the power of encouragement, and their personal responsibility.
Staff Development
Encourage and re-ignite your staff's passion for kids through fun and cooperative experiences to unify your staff and school.
Bring your students to a safe, unique outdoor setting at Grace Adventures. We offer an experience for your staff and students where you will have fun, try new skills, and interact in an environment full of potential. Grace Adventures provides a variety of activities to allow great flexibility in your schedule. We work with you at whatever level of involvement you desire to make the camp successful.
Experience the education of the great outdoors at our 400 acre location next to Silver Lake and the Sand Dunes. We offer various different activities and outdoor education classes. We also specialize in leadership development and building healthy relationships with groups.
Target Sports
Archery Range
Rifle Range
Trap Shooting
Laser Tag
High Adventure
Indoor And Outdoor Climbing Tower
Indoor And Outdoor Ropes Course
Double Zipline
Dangle Duo
Flying Squirrel
Waterfront
Swimming on private lake
Kayaking/Canoeing
Blobbing
Battle Barge
Unique Activities
Horseback Trail Rides
Sand Dune Hikes And Games
Facilitated Team-Building
Snow Tubing and Broomball
Multiple Large Athletic Fields
Outdoor Education Modules
Grace Adventures features year-round housing for groups of 10-300 people. All of our housing units have bathrooms and showers located inside the building and are meticulously maintained for groups to enjoy.
Meeting Spaces
Our 400 acre campus features meeting spaces and equipment to meet your needs. We have large group facilities for conferences and lectures as well as small group spaces for individual classes and small groups.
What Makes Grace Different?
PERSONAL DEVELOPMENT
Camp experiences should be about teaching students new skills, learning how to interact with others, and creating shared experiences. We desire to help create the best experience possible for your students that challenges them to grow and try new things. Through team-building and high adventure activities, your students will step out of their comfort zone and learn how to work with others.
FUN
Camp is fun! We want to help your students get outdoors, explore, and have a great time at camp. School Camps can bring students together, create unity in students, and help kick-start a positive and healthy culture in your school. There is some learning that can only happen outside of the classroom and we want to help facilitate that learning.
25+
School Districts Served In 2017
5,000+
Students And Teachers Attended Camps In 2017
10,000+
Hours Of Team-Building In 2017
Includes:
1 High Adventure Activity
1 Team-Building Set

1 Buffet Meal
Includes:
1 High Adventure Activities
1 Team-Building Sets
1 Nights Lodging
3 Buffet Meals
Includes:
2 High Adventure Activities
2 Team-Building Sets
2 Nights Lodging
6 Buffet Meals
*September-May pricing. Summer rates may differ. Applies to K-12 public, private, and charter schools
Our Philosophy
Creating a culture of value is a process not an event. Let us help you in the process. The program is an action based learning experience that involves all the senses. Students will be given content through story and media and then they will have an opportunity to put that learning into practice through activity.
Student Outcomes
Each Student understands that everyone has value
Each student understands how to build positive relationships
Each student takes responsibility to create the culture
Staff Outcomes
Staff get to know each other better
Teachers have tools for building relationships with students
Reignite teachers' passion for students
Positive Peer Relationships
The Positive Peer Relationships program (P2R) will create a relationally positive environment in your school for staff and students. We know that this environment is the greatest catalyst for education.
Our goal is to help you create a culture where everyone is cared for by being Respected, Heard, and Known.
Sports are a great avenue to develop team cooperation, perseverance, and character in student athletes. Grace Adventures wants to help you and your coaches get the most out of your team so that they can perform their best.
Through on and off campus team-building and camps, let us help equip your coaches and staff with the drive to win and the integrity of good sportsmanship.
It is our passion to equip adults and organizations that work with students and families to empower them to live healthier, more productive lives. If you are connected with students and their families, we want to partner with you.
We provide creative experiences to achieve your goals. Grace Adventures trainings are designed to be engaging, experiential, and practical. On our campus or yours, we will work collaboratively to take your staff to the next level.